I just recently got back from San Francisco's Institute on Aging where my company Crewest Studio was hired to create an incredible program for it's senior participants! Alongside my business partner Scott Power, we conducted a 3 day workshop with seniors ranging from their early 60's all the way to 96 years old! It was a truly beautiful experience that we hope to take on the road and replicate in other cities and for other clients. Below are a few pics that illustrate the great time we had.
If interested in doing this for your organization contact: scott@creweststudio.com
Check out the video below for the full story!
Day One...
Graffiti and Hip Hop history lesson: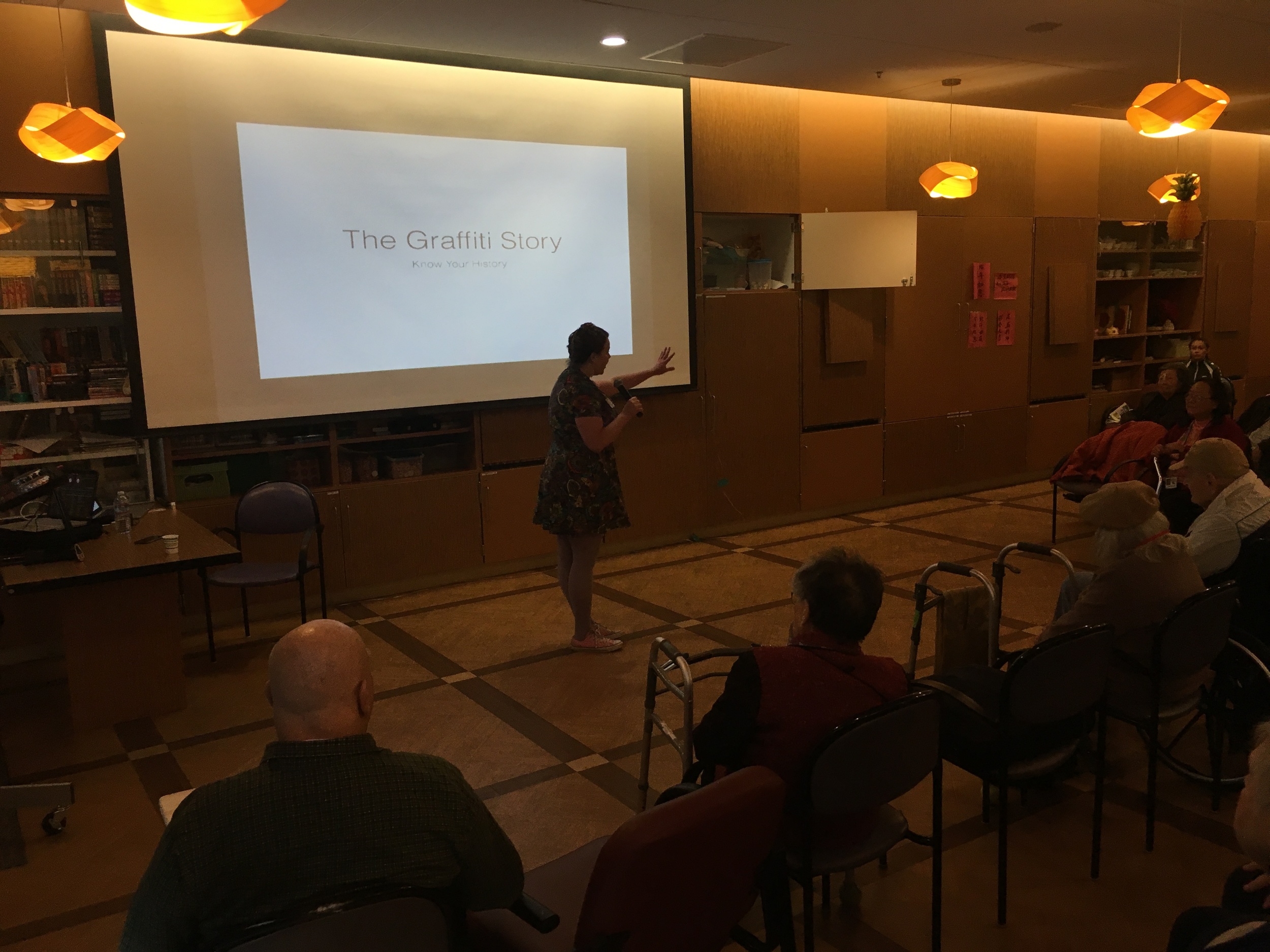 Graffiti art coloring session:
Day Two:
Graffiti/mural tour to Clarion Alley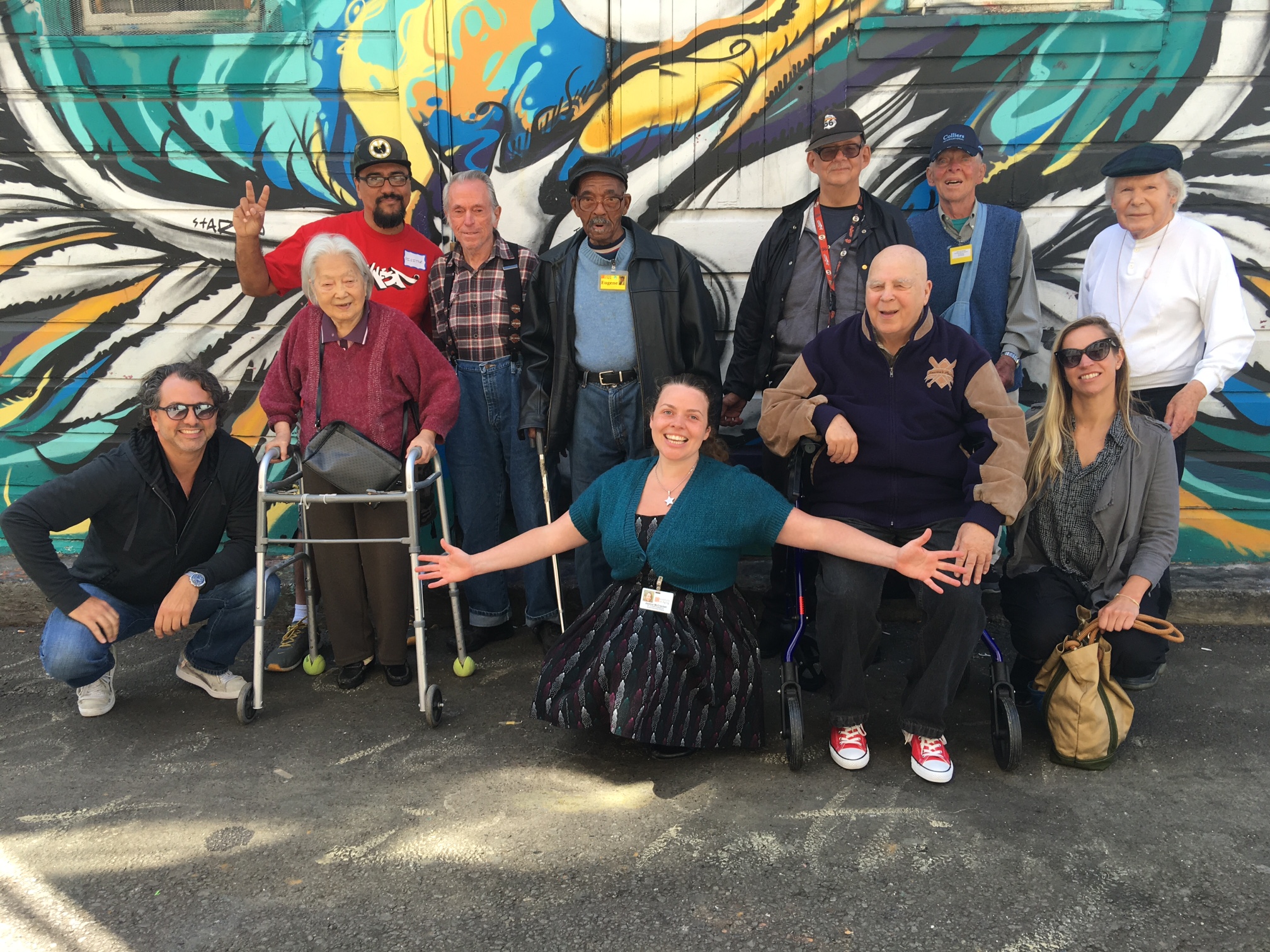 Mural brainstorming session
Day Three:
Mural creation!