The great guys at the
Mobile Mural Lab
put together a great public art project that they designed at Dockweiler State Beach.
They asked me to take part and invite some youth. So I made it a family event and got my kids and niece to help me out.
Here are some pics for you to enjoy.
They loved the free form spray painting.
Eventhough I had nothing to do with the design (I just helped with the tags on the walls) I think the final result was awesome!
Check out the glow in the dark fossils that appear in the evening..pretty damn cool!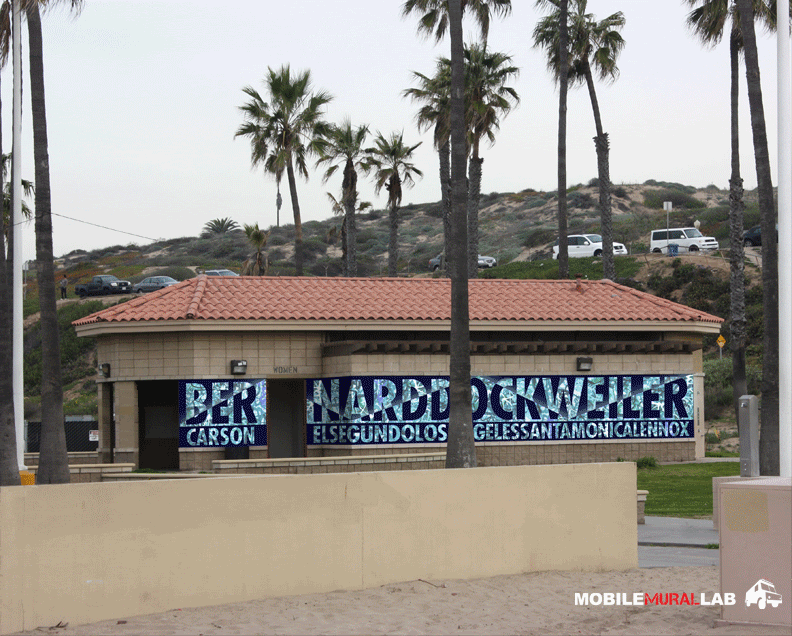 More links to this project:
++++++++