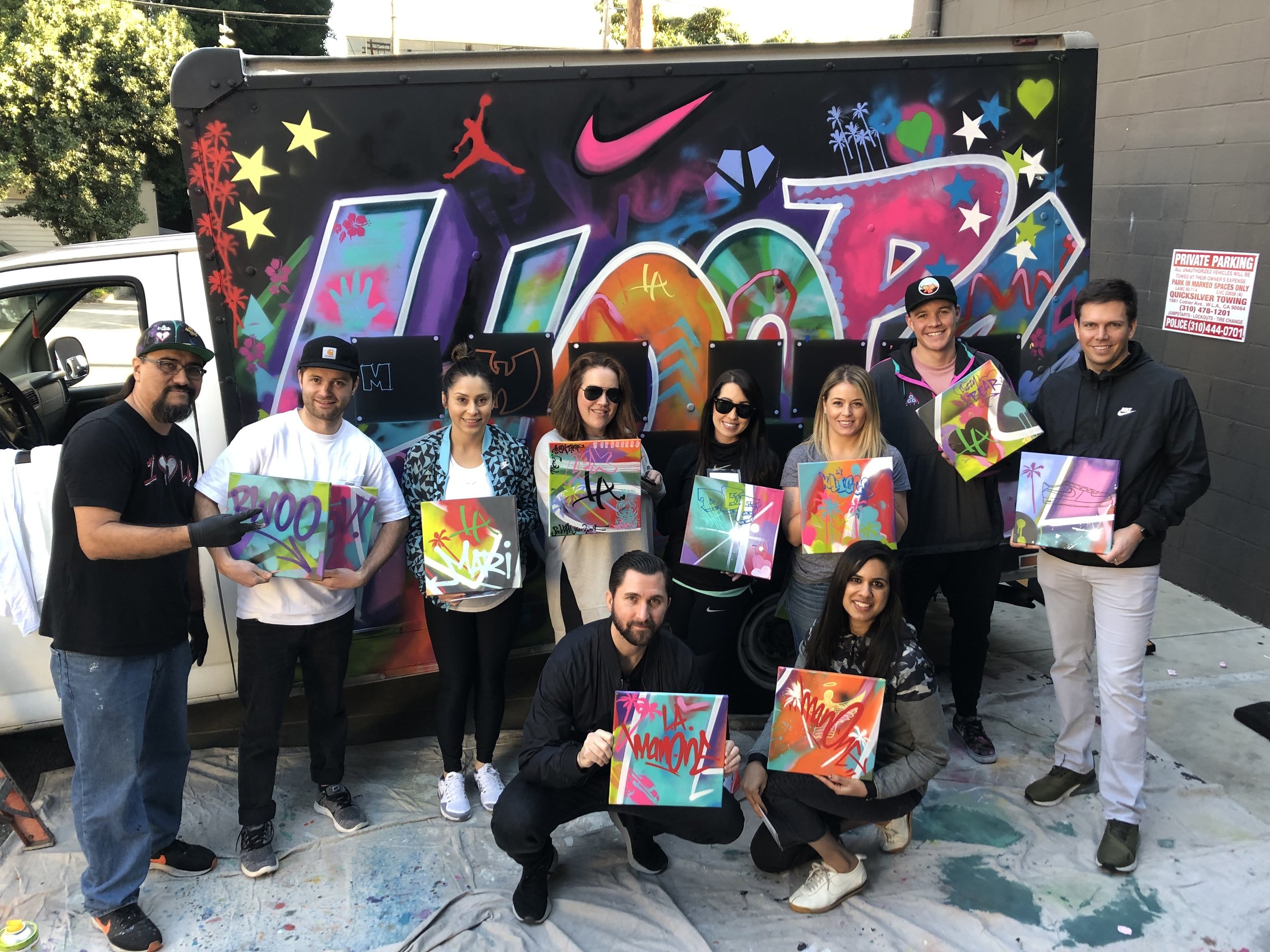 "HOOPS"
MOBILE TRUCK
GRAFFITI PAINTING X INDIVIDUAL CANVASES
"FRESH"
MOBILE TRUCK
GRAFFITI PAINTING X COLLABORATIVE CANVAS
FOR DISPLAY AT CORPORATE OFFICES
"ADELANTE"
GRAFFITI PAINTING X COLLABORATIVE MURAL
FOR DISPLAY AT GOOGLEPLEX OFFICES
CORPORATE: GRAFFITI ART WORKSHOPS
Over the years I have been conducting graffiti art workshops with some of the biggest and most recognizable global brands. From Nike to Vans, Google to Disney, I have led some very fun and memorable graffiti art activities.
Every workshop is tailored made to fit the needs and wants of the client. Sometimes the goal is to create a large collaborative mural with employees from a specific department. Other times it's merely an exercise in self expression where each participant walks away with a small but unique piece of art that they didn't know they could create.

Whatever the goal is, all participants will leave with an out of the box experience and new knowledge about an art movement and culture they probably are not too familiar with. If you're interested in a fun and creative workshop or team building activity, please fill out the form below and lmk as many of the details as possible. I'll reply as soon as I can with a rate quote.